How I Work to Help You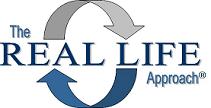 Throughout your life, you and your family will have many dreams and goals that you will hope to achieve. We provide individually tailored solutions to help you reach your goals as you plan to provide for your future.
Click here for more information.
Products and Services
From saving for your child's education; to planning a vacation, setting aside funds for retirement income or the management of your finances during retirement, I can help you integrate several areas of expertise into your plan where needed.
Because the above process is specific to each client, our aim is to implement the strategies that best suit your expectations.
During this process, no one company or product can possibly meet all of your goals. Therefore we do not represent any single mutual fund company, trust company, bank, or life insurance company.
This allows us to develop a unique plan and make recommendations while staying focused on the strategies that will best serve your wishes.
Financial Planning
Cash Flow Analysis
Debt Management
Risk Management and Insurance
Education Planning and Income Splitting
Ongoing Reviews
Retirement Planning
Investment Planning and Asset Allocation
Tax Planning Strategies
Pension and Retirement Income Projections
Estate Planning
Wills and Power of Attorney Review
Estate Preservation and Liquidity
Tax Minimization Strategies
Charitable Giving
Services Offered
Retirement Planning Workshops
Pension Planning Workshops
Estate Planning Workshops
Products Offered
RRSPs, RRIFs, TFSAs, LIRAs, LIFs, LRIFs, RESPs
Mutual Funds provided through FundEX Investments Inc.
Segregated Funds
Group RRSPs and Pensions
GICs
Annuities
Life Insurance
Disability Insurance
Critical Illness Insurance
Long Term Care Plans
Contact us for more information on how we can help you reach your goals.